City Girls & Cardi B Shake It To The Max In New Video For 'Twerk'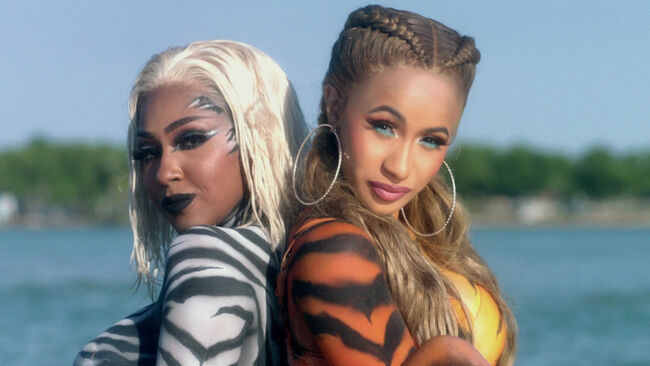 City Girls and Cardi B are on a mission in their new music video for "Twerk," and it boils down to their hunt to find the world's greatest — you guessed it — twerker.
Directed by Naps and Sara Lacombe, the almost-four minute clip, which dropped on Wednesday afternoon (January 16), is a simple ode to shaking it to the extreme. While we see the trio of rappers work it in various settings (with eye-popping animal print body paint), the competition for the world's greatest twerker remains the biggest star of the video. Fun fact: This was reportedly the shoot that caused Bardi to miss out on a court date in New York City.
As explained in the trailer, City Girls challenged women from all over the world to turn up to their anthem in efforts of winning a $25,000 grand prize. After selecting 25 dancers via fan submissions, the rap duo flew the candidates out to their hometown of Miami and let them face off against one another for the cash money prize. "Twerk" appears on the pair's sophomore effort, Girl Code, which was released in November.
In an interview with Genius, the girls admitted that the track was made with the intention of capitalizing on the New Orleans bounce sounds similar to Drake's "In My Feelings." "We don't have a twerk song, so we wanted to do a twerk song. Something that's gone make you wanna dance when you hear it, so we went with that song," they said. "We went with 'Twerk.'"
Photo: YouTube/City Girls